Vallejo Air War Sets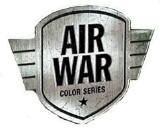 Special Model Air sets 'Air War'

Collection of Model Air sets for painting models and miniatures. Each one of these sets has a selection of special colors for painting vehicles, figures, etc. The sets contain bottles of 17 ml, leaflet with photographs, painting instructions and color chart.